|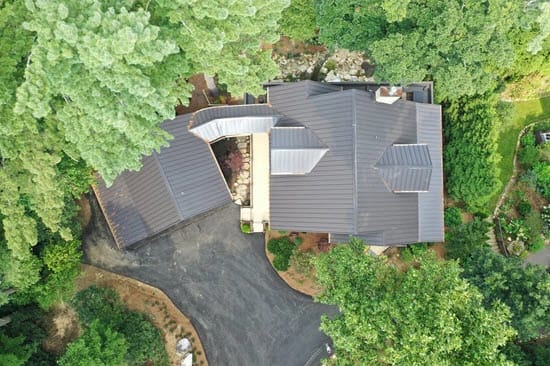 The average lifespan of a shingle roof is about 20 years, although this is often shortened in warmer climates. A metal roof's lifespan can be considerably longer, but it won't last forever. If you think it might be time for an upgrade, you can look forward to the many benefits of a new roof. These include better energy efficiency, curb appeal, resale value, and many others.
Improves Your Home's Energy Efficiency
Going green is more important now than ever, both for your wallet and for the planet. When looking to improve their home's energy efficiency, many homeowners think about replacing their appliances or HVAC systems with more efficient units. But did you know that a new roof can significantly improve your home's energy efficiency? It's one of the lesser-known benefits of a new roof. Older roofs were built with less energy-efficient roofing materials. The newer roofing materials are substantially more effective at preventing heat transfer. This means your home naturally stays cooler in the summer and warmer in the winter.
Enhances Curb Appeal
You take pride in your home. Why would you want curling shingles or rusted metal roofing panels to detract from your home's appearance? If your roof is older, chances are it's starting to show its age. Upgrade your roof to give your home a cosmetic makeover.
Increases Resale Value
The benefits of a new roof include financial perks. Savvy home buyers know that homes with new roofs are worth considerably more than homes with old roofs. By installing a new roof, you can increase your home's value by thousands.
Protects Your Home From Further Damage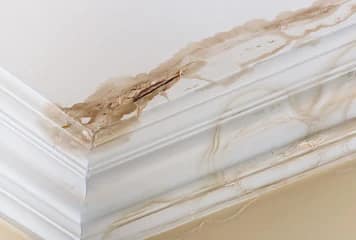 A damaged roof won't always result in leaks right away. Unfortunately, if you don't repair or replace your roof quickly, the damage will always get worse. The next time a storm blows through town, you could find yourself looking at considerable water damage in your home. Would you rather replace your roof now, or replace your carpets, drywall, electrical wiring, and personal possessions along with your roof later?
Maintains Your Insurance Coverage
Beyond its impact on the home itself, the benefits of a new roof extend to your homeowners' insurance. If your roof is 20 years or older, your insurance company may restrict coverage or not cover it at all. Upgrading to a new roof will restore your homeowners' insurance coverage.
Restores Your Warranty Coverage
If your roof is older, chances are it's long past its warranty coverage. Upgrading to a new roof installation will give you a new warranty. This protects you financially and also offers better peace of mind.
Protect Your North Carolina Home With A New Roof Today
Premiere Roofing & Gutters is a leading residential roofing contractor in North Carolina, with a solid reputation and a long track record of satisfied customers. Based in Hickory, NC, we proudly offer our high-quality and reliable residential roofing installation in North Carolina towns surrounding our region—from Charlotte to Wilmington to Blowing Rock and beyond.
Fill out our quick and easy contact form or call us today to request a free roof inspection. If your roof requires replacement, we'll also provide a free residential roof estimate in North Carolina. Our experienced roofing crew works on all types of roofs and specializes in ensuring their exceptional durability.