|
When it comes to your roofing system, your gutters play a crucial role in preventing leaks. They also keep the foundation of your home in good shape by diverting water away from your property, which helps avoid water damage. This is why gutter guards are a great investment. These small pieces of plastic or metal are fitted on top of gutters to prevent debris from getting inside. Here are a few benefits you can expect when you contact gutter contractors in North Carolina at Premiere Roofing & Gutters.
Decreased Maintenance
While it's essential, no one enjoys cleaning their gutters. In addition to twice-yearly cleaning during the spring and fall, you'll also need to check them for debris after bad storms. It is hard work and can be dangerous if you're not accustomed to using ladders or don't have assistance. However, gutter guards will help. By preventing plant debris from clogging the basin in the first place, you'll experience a substantial reduction in your cleaning duties. In addition to greater convenience, you can also avoid the risks of working on ladders.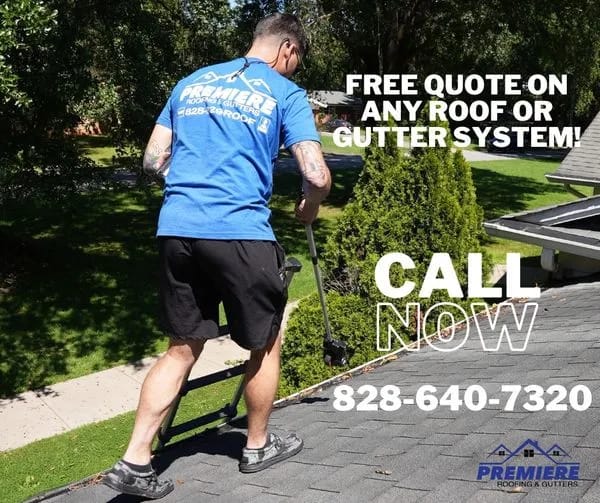 Healthier Home Budget
In addition, gutter guard installation can help you save money. Clogged gutters allow water to collect inside, which can cause the metal to corrode. Additionally, clogged gutters can damage other areas of the home. For example, water spilling out of the basin will harm siding and lead to mold growth. Water can also pool around your home and damage the foundation.
Guards ensure your system is functioning optimally. That means fewer repairs to the gutters, as well as fewer home issues to worry about. Foundation and siding repairs are often costly, especially when the damage is substantial.
Reduced Risk of Pest Infestation
As water pools within your gutters, it will also attract different types of pests. Insects, rodents, and even birds will visit your home in search of hydration. Unfortunately, they may also make their way inside your home, which can lead to an expensive infestation.
The best way to stop water from accumulating in your gutters is by keeping them clear of debris. While guards allow water to move freely through the system, they will also prevent clogs caused by leaves, branches, and other plant material. Along with the benefits to your home and wallet, a more efficient gutter system protects you from bothersome pests.
Contact us to learn more about our services
Proudly serving homeowners throughout North Carolina, our team at Premiere Roofing & Gutters can help you take advantage of the above benefits. Because of our extensive experience and knowledge, we can answer all your questions—no matter how technical. We also advise customers whether you need roof repairs or a gutter upgrade. Feel free to contact us today to learn more about our products and services.