|
Brunch isn't just a meal… it's an ✨experience.✨
So, whether you've lived in Charlotte, NC, your whole life or you're just visiting for the weekend, you deserve the ultimate brunch experience— complete with amazing food 🍳, fun drinks 🥂, and impeccable vibes 🤌.
Not sure where to start with so many different options? No sweat; we've got you covered. Scroll down to check out the top 8 Charlotte, NC, brunch spots!
Best Brunch Restaurants in Charlotte, NC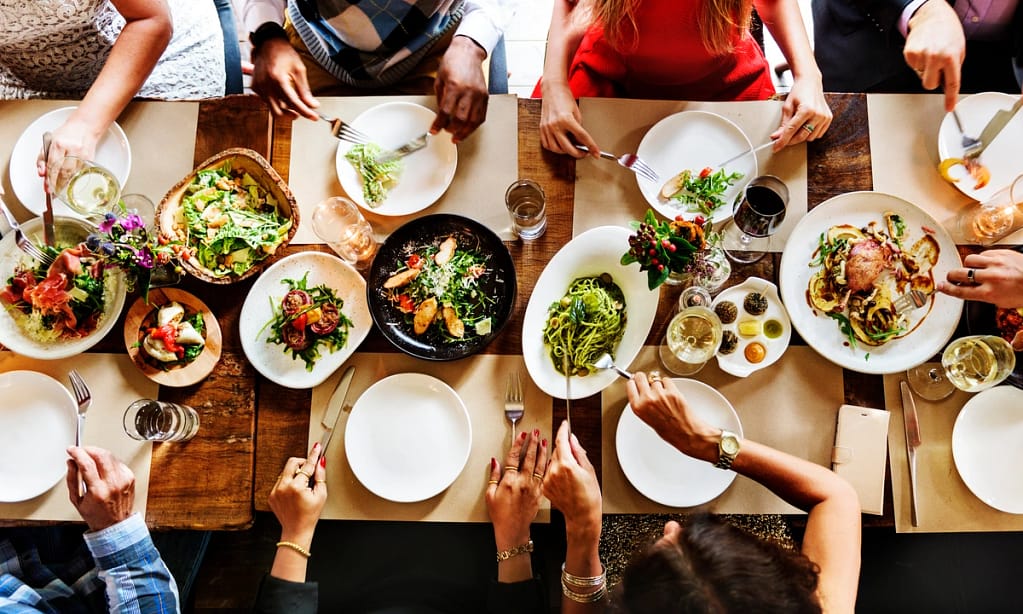 Whether you're craving a classic Southern diner, an Instagrammable location, or upscale dining, Charlotte has it all. We made sure to incorporate a variety of restaurant types with unique menus and atmospheres so that you can find the perfect weekend brunch spot for what you're craving.
1) Cafe Monte French Bakery & Bistro
Our mouths are watering just thinking about brunch at Cafe Monte. If you're wishing for a brunch experience that transports you right into a cafe in France, then this is the spot for you.
While the food is incredible (we recommend the Benedict Monte and the Duck Confit & Waffles), what really stands out at Cafe Monte is the customer service. You'll be treated like an esteemed guest the second you walk through the door.
Enjoy their fresh-squeezed juice or a cappuccino with your meal. Just be sure to make reservations, as this place gets quite busy! It's easy to make reservations right on their website.
2) Ruby Sunshine
If you're looking for a trendy spot to visit for your weekend brunch, consider Ruby Sunshine. They're all about #ThatBrunchLife. With locations all across the South, it's no secret that Ruby Sunshine is growing in popularity, and for good reason. We're lucky to have a location right here in Charlotte!
Their menu is fun and unique, with one of the biggest standouts being a mimosa flight with the following flavors:
Blueberry lavender
Watermelon pomegranate
Pineapple peach bellini
Blue orange
Plus, they offer six varieties of eggs benedict, including bayou shrimp, fried chicken, and more! They don't take reservations, but you can join their waitlist online before heading over.
3) Easy Like Sunday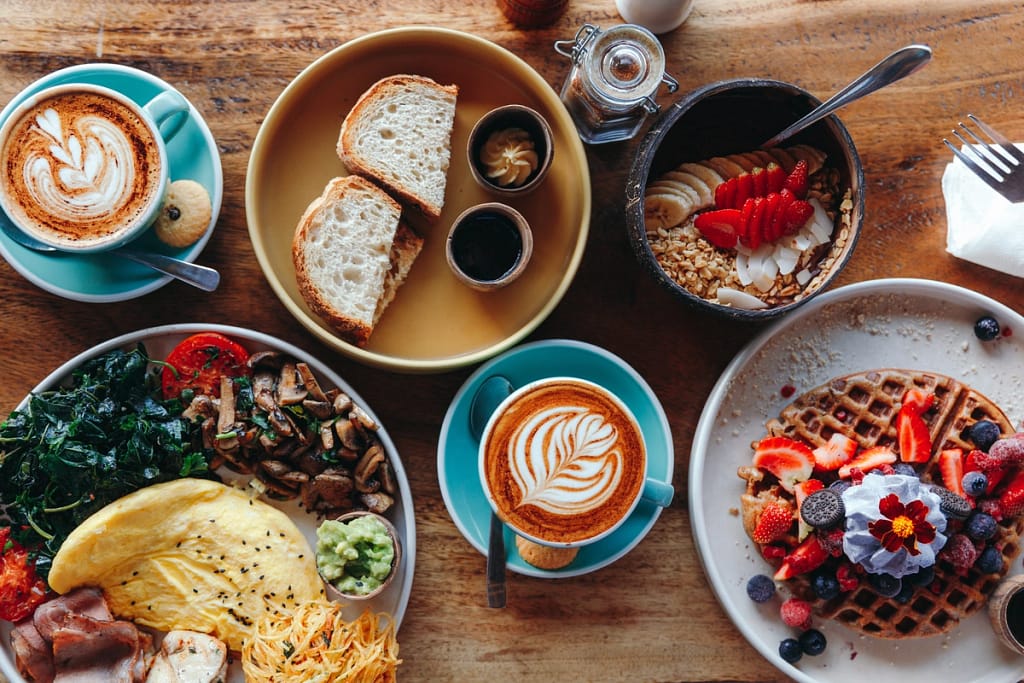 We can hear the Commodores playing in the distance… 🎶
Easy Like Sunday is one of Charlotte resident's favorite Sunday brunch spots. They offer a breakfast and a brunch menu (because, yes, they're different, thank you very much), depending on the day of the week. We can't get enough of their ricotta French toast or mouth-watering shrimp and grits.
They even offer catering and parties! Keep in mind that Easy Like Sunday does not take reservations— everything is first come, first served.
4) Zada Jane's Corner Cafe
Are dog-friendly patios kind of your thing? Then be sure to check out Zada Jane's Corner Cafe! Located in Plaza Midwood, this popular brunch joint has something for everyone. From fluffy pancakes and amaretto French toast to breakfast sandwiches and avocado toast, Zada Jane's serves the classics but always adds a unique twist. They have a wide range of coffee drinks, so you can get your morning caffeine fix, too.
5) littleSpoon Eatery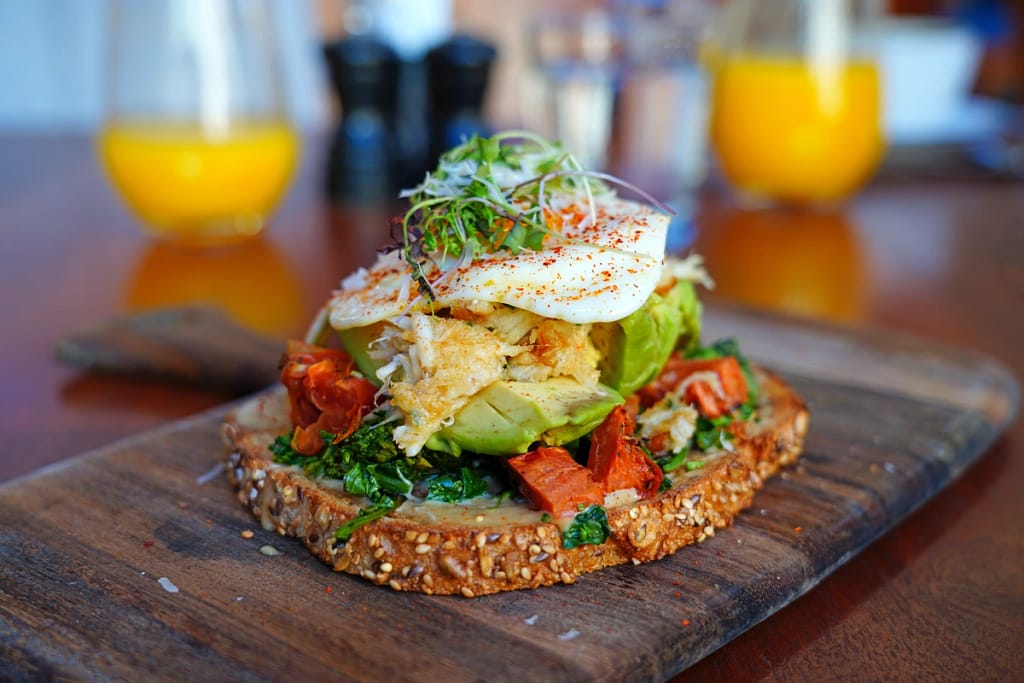 Featuring a menu that changes with every season (or sometimes every day), the innovative owners at littleSpoon Eatery like to keep things fresh. In their own words, they take having fun very seriously.
You might encounter some of the most unique food plating you've ever experienced at littleSpoon Eatery, but the only thing better than the presentation is the incredible flavors. They source their ingredients from local farmers, so you can know exactly where your food is coming from.
This is a place where you'll want to take a picture of your food before you eat it.
6) Another Broken Egg Cafe
Looking for a traditional brunch spot with both sweet and savory options as well as fantastic brunch cocktails? Another Broken Egg Cafe in Charlotte is the place to be. With five (yes, five!) different types of Bloody Marys and six mimosa flavors, you can't go wrong. They even offer creative spiked coffees for guests who want a brunch cocktail while still getting their coffee fix.
We love their crab cake benedict and Mardi Gras omelet, but it's pretty hard to pass up their Bourbon Street pancakes. With so many great menu options, why not order family style and get a little bit of everything with your friends? You can join the waitlist online before heading over.
7) Bistro La Bon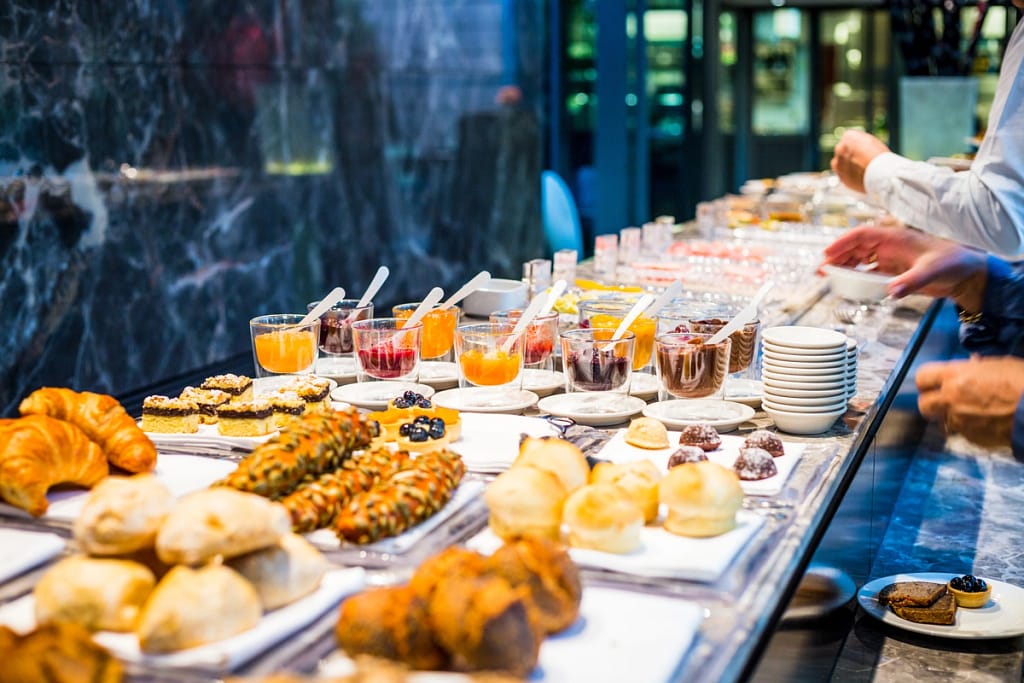 Five words: All. You. Can. Eat. Buffet.
Bistro La Bon is a modern European restaurant that only serves brunch on Saturdays and Sundays. Brunch is exclusively an all-you-can-eat buffet, so be sure to come hungry! Prices for the buffet are very reasonable for the amount of food you can get. Plus, each buffet comes with either a mimosa, Bloody Mary, or bistro peach bellini.
Stop by in Plaza Midwood to enjoy incredible European flavors!
8) Mimosa Grill
Mimosa Grill is a trendy and modern brunch joint that takes Southern food and spins it with global influences. Sometimes we fall asleep dreaming about their crab & pimento cheese hushpuppies, fried green tomato BLT, and steak and eggs. And, of course, with a name like Mimosa Grill, you can't forget a mimosa to drink. Opt for a classic mimosa, or try one with fresh pineapple or cranberry juice.
Their ingredients are sourced from local farms in North Carolina, South Carolina, and Georgia, which makes everything that much sweeter. Come check them out every Saturday and Sunday starting at 11 am!
Let Us Know What You Think!
If you weren't hungry already… we're pretty certain you are now. You'll have to let us know which one of these brunch spots in Charlotte you end up trying out and what you end up ordering. As a local roofing company that serves Charlotte and the surrounding areas, we love to support local businesses like these.
If you're a Charlotte resident and you ever need high-quality roofing services, Premiere Roofing & Gutters would love to help. You can enjoy brunch at one of these spots while we complete your new roof in one day! Give us a call if you ever need a free estimate.
Happy Brunching!