|
Word on the street is you need some roof repairs or even a brand new roof for your Charlotte home or business. It's pretty simple— no one looks forward to dealing with unresponsive contractors who never call you back or can't seem to stick to their pricing.
You need to work with a local roofing contractor with a great reputation due to their reliable communication, honest pricing, and quality workmanship. Don't spend hours sifting through the dozens and dozens of roofing contractors in the area. Instead, reference our list of the seven best Charlotte, NC, roofing contractors to make your life easier!
Charlotte, NC, Roofing: 5 Highest-Rated Contractors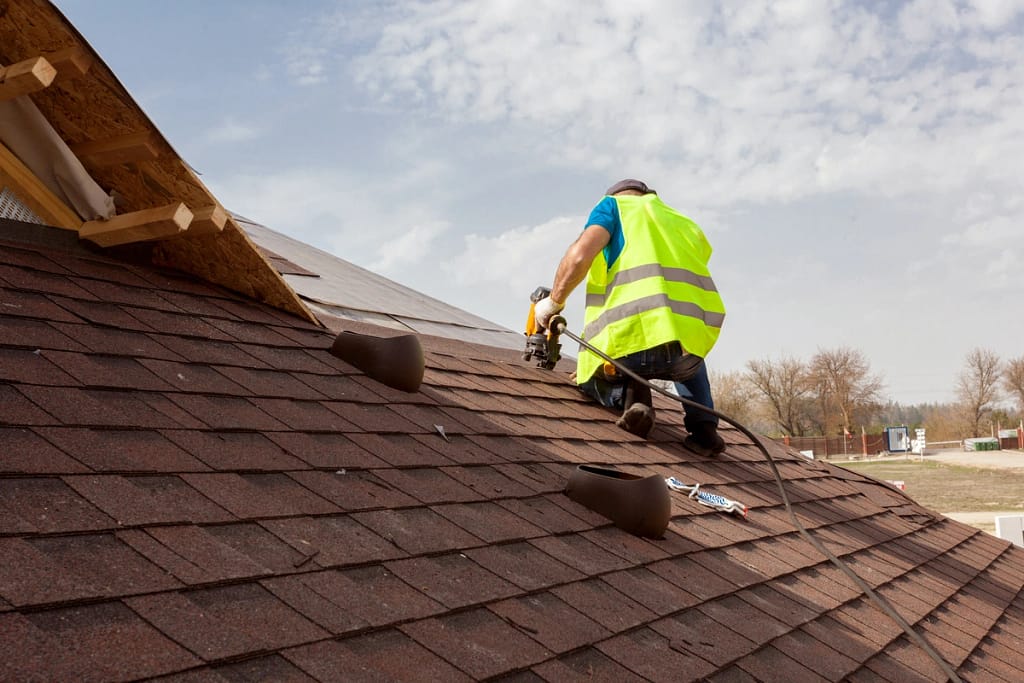 We didn't just pick random contractors and call it a day. We've done our research! The roofing companies on this list offer superior customer service and meet the following qualifications:
Local, serving Charlotte, NC
Higher than a 4-star rating on Google
Fully licensed
Has a professional website
Specialize in roofing
Take a look at the local Wilmington roofers who are up to par and can help you with the roofing services you need.
1) Premiere Roofing & Gutters
Nothing says "good reputation" quite like a perfect 5-star rating on Google with close to 200 reviews and counting. That's why Premiere Roofing & Gutters is first on our list. With a firm basis of customer education and mutual respect, the Premiere team will walk you through all of your options so that you can make an informed decision.
Premiere Roofing & Gutters specializes in shingles and metal roofing, as well as flat roofing for commercial properties. Whether you need a simple repair or you're filing an insurance claim because of a big storm, this crew provides quality roofing services to get the job done right the first time with no headaches.
Additionally, Premiere supports Operation Homefront to help keep veterans employed.
⭐️ Google Rating: 5 stars
📞 Phone Number: (828) 640-7320
📣 Real Review: "The best roofing experience I could have asked for. Unparalleled professionalism. They take the time and effort to get the job done and done right. The customer service is unmatched, as an active duty military member They worked with my schedule and needs. I couldn't have pictured a better case scenario. Do not hesitate to call on Premiere Roofing for your all roofing needs." – William M.
2) Charlotte Roofing Specialists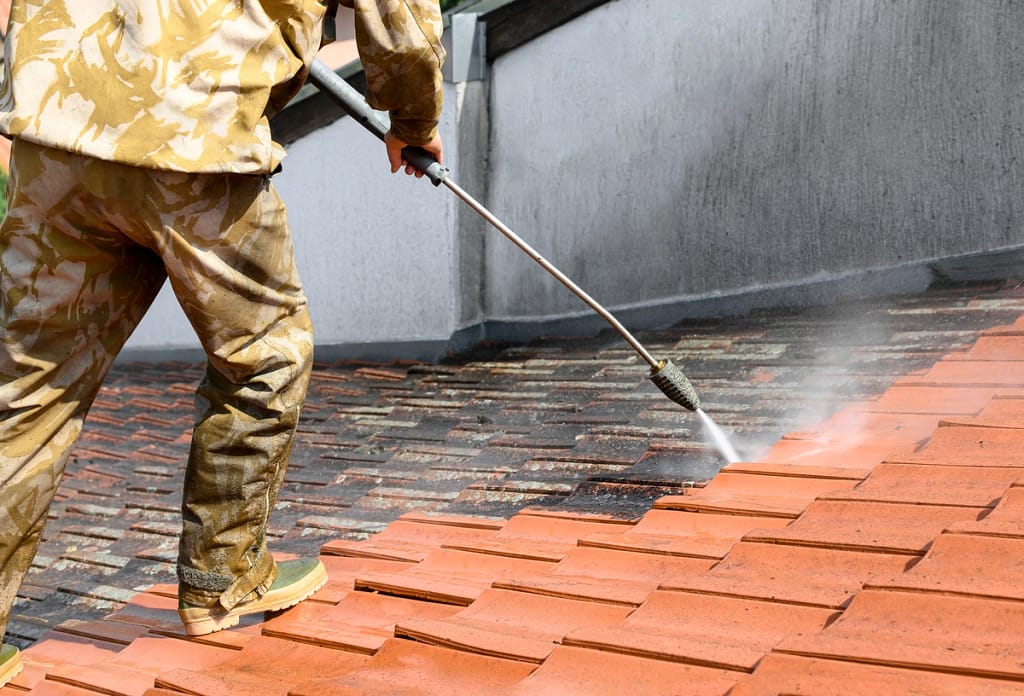 With customer satisfaction as the top priority, Charlotte Roofing Specialists makes sure to go above and beyond simply providing roofing services. This experienced crew provides roof washing, repairs, replacements, and hail damage repair. If you're looking for a friendly crew who can get the job done right, Charlotte Roofing Specialists can help!
⭐️ Google Rating: 4.9 stars
📞 Phone Number: (704) 461-0838
📣 Real Review: "I recently hired Charlotte Roofing Specialists to repair and install a new roof for my house, and I am incredibly happy with the service I received. From the initial consultation to the final inspection, they exceeded my expectations in every way." – Lincoln B.
3) Southern Star Roofing
With locations in Charlotte, Asheville, and Concord, Southern Star Roofing provides full-service roofing support, as well as gutter repair. If you're dealing with a roofing emergency after a storm or unforeseen event, this team provides emergency roof repairs. You can rely on them for great communication and customer education.
⭐️ Google Rating: 4.9 stars
📞 Phone Number: 704-937-7663
📣 Real Review: "I can't express how thrilled I am with the exceptional service provided by Southern Star Roofing Company! From the very beginning, it was clear that I had made the right choice for my roofing project." – Brigida R.
4) Charlotte Pro Roofing
At Charlotte Pro Roofing, you can expect to work with a team that handles everything about your roof with ease. This crew is known for quick responses and prompt service. Whether you need roof repairs, a full replacement, attic insulation, or skylight installation, Charlotte Pro Roofing is a fantastic local choice in the Charlotte area.
⭐️ Google Rating: 4.8 stars
📞 Phone Number: 704-575-3185
📣 Real Review: "Charlotte Pro Roofing was very responsive to my first inquiry into my roof repair needs. They came onsite the same day, did the inspection, and took the time to educate us on the options and near/long term effects. After a few other estimates we came back to Charlotte Pro Roofing because of their competitive prices and clear expertise." – Jason H.
5) Evergreen Roofing
With over ten years of roofing industry experience, local Charlotte homeowners depend on Evergreen Roofing for honest and fair service. In fact, their first core value is "Built On Honesty." You won't have to worry about hidden prices or pushy sales tactics when you work with Evergreen Roofing. With hundreds of happy customers, you could be the next one.
⭐️ Google Rating: 4.9 stars
📞 Phone Number: 704-476-1572
📣 Real Review: "Matt from Evergreen Roofing came out to check and fix a small leak in one of our bedrooms – he responded quickly, was kind, professional and trustworthy. I HIGHLY recommend this company!!" – Kristine C.
Work With the Best Charlotte Roofing Company
Wow! We're in great company here in Charlotte. While you can't go wrong with any of the quality roofing contractors on this list, we'd love the opportunity to show you why Premiere Roofing & Gutters is the #1 roofing company in the area.
From metal roofing to commercial coatings and everything in between, we can't wait to make your property better than before. We'll also walk you through all your financing options and warranties. Reach out to Premiere Roofing today to get started on your Charlotte roofing project!