|
A properly installed commercial roof can last up to 50 years, depending on the weather and other factors. But eventually, time and the elements will catch up to your structure, causing problems that threaten your employees' well-being and your revenues as well.
Yet installing a brand-new roof from scratch is a costly and time-consuming process. Fortunately, there's an affordable alternative: commercial roof restorations.
Unlike commercial roofing repair, restoration is a painstaking, top-to-bottom transformation of your roof to match modern standards of safety, appearance, and energy efficiency. It's a great way to breathe new life into an older building while saving you money at the same time.
SIX BENEFITS OF COMMERCIAL ROOFING RESTORATIONS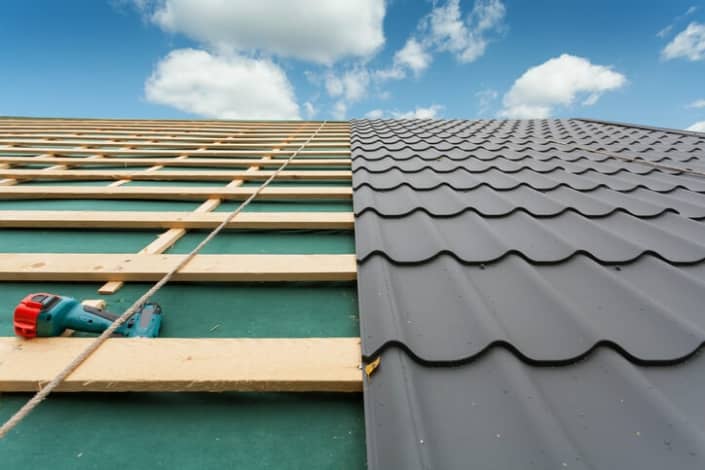 Here's what you can expect when you choose Premiere Roofing to handle your roof restoration project:
Minimal downtime: In many cases, our clients can continue operations as normal while we restore their roof.
Lower utility bills: Our technicians can install reflective roofing membranes that will keep your building more comfortable for less cost year-round.
A fresh new look that will boost your organization's image: Nothing will revitalize your building's appearance faster than a restored roof. This can translate into new clients and improved public relations.
Better protection from the elements: North Carolina is no stranger to severe weather. Tornadoes, thunderstorms, hail, sleet, ice, and even hurricanes drop in from time to time. A newly restored roof can withstand these threats much better than one which is past its prime.
A healthier, more pleasant working environment: A leaky, rotting, mold-infested roof is not only unsafe, but it can also ruin employee morale and send productivity plummeting. It can also put you at risk of private lawsuits and OSHA fines.
Freedom from potentially crippling costs down the road: Worn-out commercial roofing will eventually give out altogether, forcing you to either relocate or sink significant funds into a completely new roof. Why take that risk when Premiere roofing restoration is both efficient and effective?
WHAT TO EXPECT FROM PREMIERE COMMERCIAL ROOFING RESTORATION
Every roof – and every roofing problem – is unique. Still, we can give you a general outline of what to expect when you engage our services:
Total removal of the old roofing materials: We'll rid your roof of moldy insulation, leaky membranes, animal droppings, bird nests, wind-blown debris, and loose gravel or stones.
Thorough preparation of the sub-roofing: Including a comprehensive cleaning and professional repair of damaged areas as needed.
Placement of modern, state-of-the-art insulation: Today's insulators are far more effective and environmentally-friendly than those made years ago. You'll notice the benefits to your budget and your surroundings right away.
Installation of a durable, attractive, weather-resistant roofing membrane: Our technicians will inspect your structure and recommend a particular product that will best meet your needs. Some of our more popular choices include EPDM, TPO, and classic built-up tar roofs. Each has its own set of advantages to consider.
Final sealing and inspection: We'll give every inch of the finished job a thorough going-over to ensure that it's as close to perfect as possible.
Your approval and satisfaction: The final step is to inspect your fully restored roof for yourself.
NOW IS THE TIME FOR PREMIERE COMMERCIAL ROOF RESTORATION
A failing roof is more than an annoyance; it's a threat hanging over your head every moment. That's why we urge you to get contact Premiere Roofing to get a free commercial roofing estimate. The sooner we hear from you, the sooner our commercial roofing contractors can make your commercial roofing problem a thing of the past.