|
Hickory, NC, is a beautiful city full of charm. And we may be biased, but Catawba County has some of the best residents in the country! When you need roofing support, Hickory home and business owners like you deserve to work with a fantastic roofing contractor that ticks all the boxes:
Local
Fully licensed
Highly-rated
Fantastic customer service
There are dozens and dozens of contractors around, so it can be time-consuming to sift through them all in order to find a diamond in the rough. That's why we've put together this verified list of the five best Hickory, NC, roofing companies. Take a look below!
Roofing in Hickory, NC: 5 Best Contractors
When you need roof repairs, a full roof replacement, or insurance claim support, you don't have time to waste on unreliable contractors who never call you back or ghost you on your scheduled service date. Most homeowners dread needing to hire a contractor just because the process of finding a good one can be so frustrating!
Thankfully, you won't have to make dozens of phone calls if you reference this list. We recommend getting 2-3 quotes for your roofing project, and the contractors listed below are the best place to start.
1) Premiere Roofing & Gutters
The #1 Hickory roofing contractor on our list is Premiere Roofing & Gutters. This local roofing professional boasts a perfect 5-star rating with hundreds of reviews. Past reviewers have noted impressive customer service, fast communication, and the best price they got quoted.
Premiere Roofing & Gutters is a full-service roofing and gutters company for residential and commercial properties, so whether you need repairs, a brand-new roof, metal roofing, or need help filing a roof insurance claim, you can't go wrong with this helpful and highly professional team. That's why so many Hickory residents won't choose anyone else!
⭐️ Google Rating: 5 stars
📞 Phone Number: (828) 640-7320
📍 Address: 346 3rd Ave NW Suite 202, Hickory, NC 28601
🗣️ Real Customer Review: "The best roofing experience I could have asked for. Unparalleled professionalism. They take the time and effort to get the job done and done right. The customer service is unmatched (…). I couldn't have pictured a better case scenario. Do not hesitate to call on Premiere Roofing for all your roofing needs." – William M.
2) Landmark Roofing
Landmark Roofing is certified by multiple leading shingle manufacturers, including GAF, Owens Corning, and CertainTeed. This means that these renowned brands have recognized the fantastic workmanship of this team. Like any good roofing company, Landmark Roofing provides high-quality craftsmanship paired with reliable customer service. Past customers have often noted how easy it is to work with this crew!
⭐️ Google Rating: 4.9 stars
📞 Phone Number: (828) 392-6488
📍 Address: 27 1st Ave NE #101, Hickory, NC 28601
🗣️ Real Customer Review: "Landmark did an excellent job from the initial inspection to final roof installation. The process was simple from start to finish. (…) We could not recommend Landmark highly enough and are so happy with our beautiful new roof!" – Lindsey V.
3) Elite Roof & Solar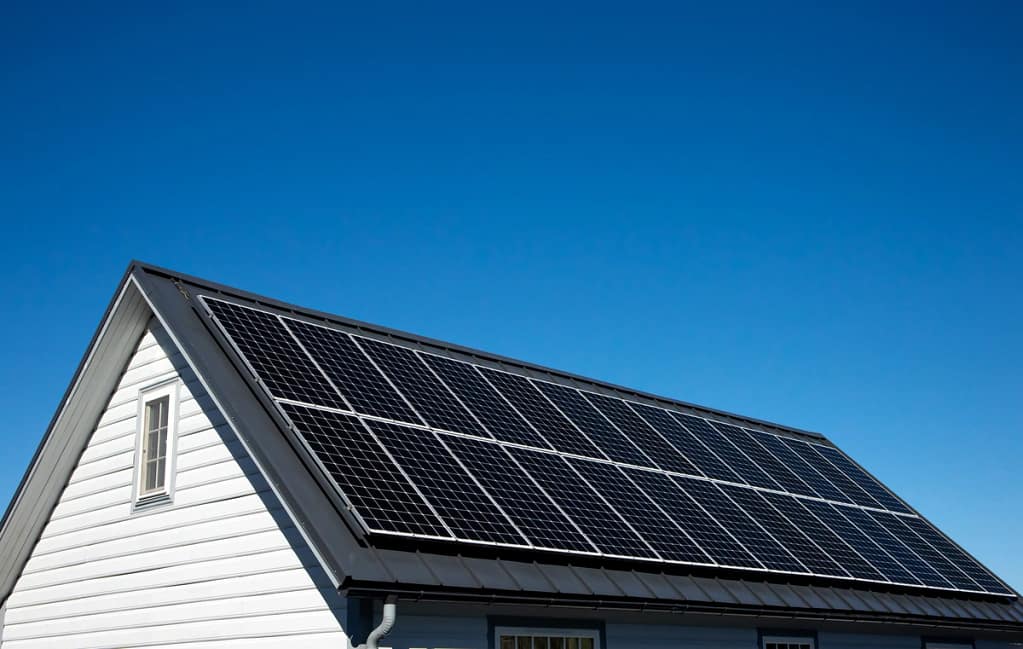 Looking to add solar to your roof? Elite Roof & Solar is a fantastic Hickory-based team to rely on for comprehensive solar and roofing services. Beyond solar panels, Elite Roof & Solar is one of the few companies in the Carolinas qualified to install the cutting-edge GAF Timberline solar energy system, which is comprised of sleek nailable solar shingles that seamlessly blend into the rest of your roof.
Solar can greatly increase your home value, and you may even be eligible for tax incentives, so don't hesitate to rely on the Elite team for help.
⭐️ Google Rating: 4.8 stars
📞 Phone Number: (828) 333-4818
📍 Address: 520 8th St NE, Hickory, NC 28601
🗣️ Real Customer Review: "It was great working with the team at Elite. They were prompt to answer all my questions and they were upfront with all expectations. Their installers were courteous and thoughtful with details. I would highly recommend them." – James G.
4) Roof Worx Inc.
The robust team at Roof Worx strives to always "take the long view" with every customer, which means they form long-lasting relationships and choose roofing solutions that will help you get the best bang for your buck in the long run. Roof Worx provides residential and commercial roofing services that include inspections, repairs, maintenance, and full roof installations.
They offer the CertainTeed Integrity Roof System, which is a full roofing system (complete with vents, flashing, underlayment, and more) designed to protect against extreme weather conditions.
⭐️ Google Rating: 4.9 stars
📞 Phone Number: (828) 678-6215
📍 Address: 1730 N Center St, Hickory, NC 28601
🗣️ Real Customer Review: "The Roof Worx team was great to work with! They were very professional, did a fantastic job with our roof and the cleanup. We highly recommend them!" – Stacey Mullis
5) MBA Roofing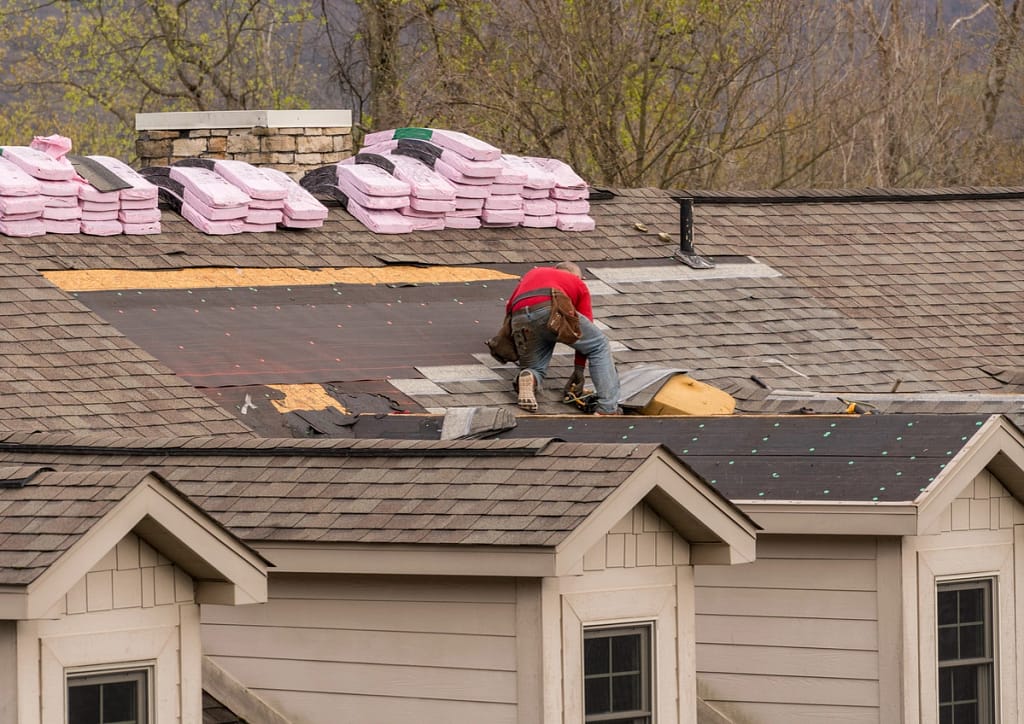 If you're interested in a more high-end, premium roofing material, then MBA Roofing could be the right Hickory roofing company for you. This team has experience installing more specialized roofing materials, such as true slate, clay tiles, synthetic shingles, and copper features. But even if a premium roof isn't what you're looking for, this professional crew can handle roof repairs and roof replacements on any home in Catawba County.
⭐️ Google Rating: 4.9 stars
📞 Phone Number: (828) 276-1883
📍 Address: 2622 20th St Ln NE, Hickory, NC 28601
🗣️ Real Customer Review: "I couldn't ask for a more professional group of people to replace my roof. I was very impressed and would recommend MBA to anyone. They did a great job and cleaned up everything." – Kathy L.
Get Started With a Free Estimate
We hope this list of the five best roofing companies in Hickory, NC, helps make your search for a contractor easy and stress-free. (We know it will!) While every roofer on this list is highly rated for a reason, we'd love to show you why Premiere Roofing & Gutters has maintained a perfect 5-star rating over the years.
Hickory residents love working with our friendly and respectful team. No matter what roofing or gutter project you need done, we'd love to start things off with a free, no-obligation estimate. Give Premiere Roofing & Gutters a call today to get started!