|
While it is not strictly necessary to do so, replacing your gutters and roof at the same time is generally a good idea. Both your gutters and roof need to function correctly in order to protect your home and foundation from water damage and other hazards. Since gutters are removed during a roof replacement, it is an opportune time to replace them as well.
Why replace your gutters? Because when gutters start to show their age, your entire house may be vulnerable to serious damage.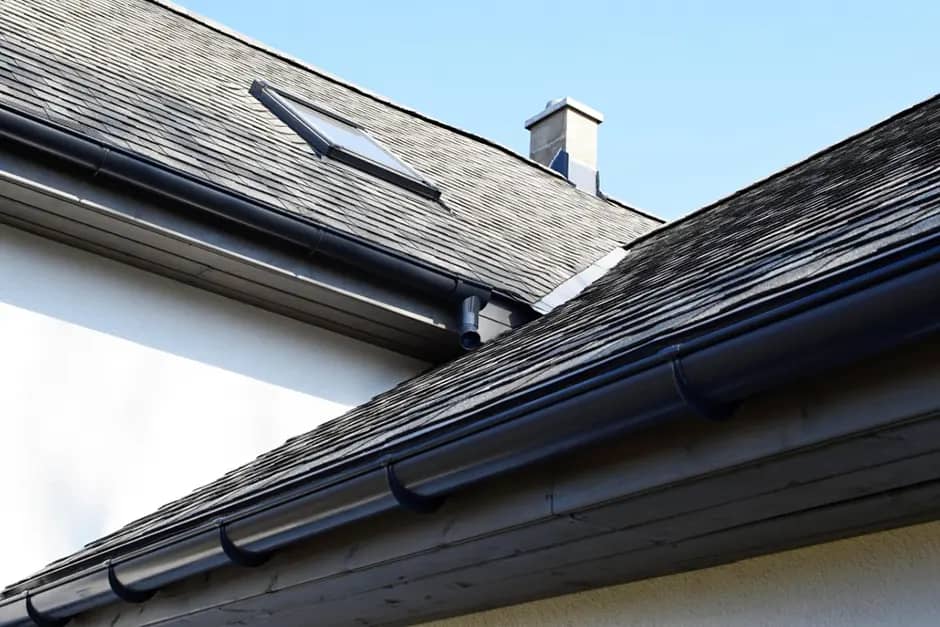 Three Ways That Old Gutters Can Harm a New Roof
Old gutters can develop internal rust and corrosion that block the flow of rainwater, causing it to stagnate and stay in contact with your roof for an extended period of time. Gutter cleaning is not enough to fix this problem, since it's caused by failure of the gutters themselves.
When this problem occurs, your roof is put at risk in three ways:
From moisture damage to the roofing materials themselves – standing water weakens the chemical bonds that hold asphalt shingles together, leading to premature failure. It can also cause metal roofs to fade and eventually develop weak spots.
From mold, mildew, and algae – that can give your new roof an unsightly bluish-green color.
From water that finds its way beneath the roofing and into your attic – This can lead to problems throughout your home, including spontaneous ceiling collapse.
The best way to prevent these problems is to replace your gutters at the same time that you replace your roof. But what type of gutter system will give you the most return on your investment? That question leads us to the topic of seamless gutters and the benefits they offer to North Carolina homeowners like you.
3 Big Benefits of Seamless Gutters
Seamless gutters are made on-site at the customer's house to match its precise dimensions. They offer three chief advantages to traditional gutters:
Fewer potential failure points – since each section of seamless gutter is a continuous piece of material.
High-quality components – our seamless gutters are built from heavy gauge metal that stands up over time, giving you more value for your hard-earned dollars.
A beautiful, streamlined appearance – which will enhance the beauty of your home and potentially increase its resale value.
Get in Touch With Us Today to Learn More
Are you in need of gutter replacement in North Carolina? Contact Premiere Roofing & Gutters today for a free estimate. We are proud to provide residential roof replacement in North Carolina that is guaranteed to last. Get in touch with us today to talk to one of our customer service specialists.