|
The three key differences between corrugated and standing seam metal roofing are:
Appearance – corrugated metal roofs have a high-profile wave-like pattern, while standing seam roofs are more flat, tailored, and streamlined.
Fastener system – corrugated roofs are held in place by external fasteners while standing seam roofs use a clip or flange system.
Maintenance requirements – corrugated metal roofing requires inspection of the screws and washers every 3-5 years. Standing seam roofs remain tightly fastened unless there's a storm or other unforeseen event.
Each material offers its own mix of benefits and drawbacks.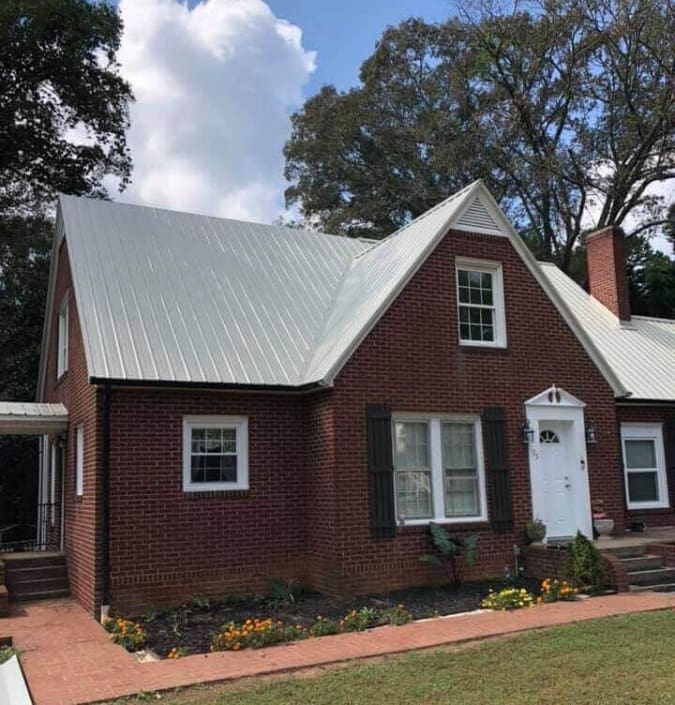 Advantages of Standing Seam Metal Roofing
A standing seam metal roof is an excellent choice for the following reasons:
Beauty – most homeowners prefer the sleek, streamlined look of standing seam roofing to a corrugated roof. Standing seam panels can create great curb appeal and may even boost your home's value. Plus, it is available in a wide range of colors and styles.
Versatility – standing seam metal roofing works well with a low-pitched roof, unlike corrugated metal. Also, it's easier to incorporate solar panels and other improvements into a standing seam roof.
Ease of maintenance – a standing seam roof needs less care and fewer inspections than a corrugated metal design.
Resilience – the low profile of a standing seam roof allows it to withstand severe weather better than corrugated roofing.
Disadvantages of a Standing Seam Metal Roof
There are a few drawbacks that come with a standing seam metal roof installation. These are:
Cost – typically, a standing seam metal roof costs more to install than the corrugated version. But the added expense is primarily offset by the design's greater resilience.
Installation time – the fastener system of a standing seam metal roof is more complex than that of a corrugated roof. You may wait a little longer for the final results.
STANDING SEAM METAL ROOFING
PROS:
CONS:
Weather Tightness
Higher Cost
Long Lasting & Durable
Labor Intensive Installation
Curb Appeal
Less Maintenance
Increase Home Value
Compatitble with Solar Panels
High Wind Resistant
Better UV Resistance (can save you up to 20% on cooling & heating)
Advantages of Corrugated Metal Roofing
A corrugated metal roof does have a few advantages. These include:
Economy – corrugated metal roofing typically costs less than a standing seam roof.
Speed – a corrugated metal roof takes less time to install so that you can get a roof over your head as quickly as possible.
Classic appeal – some homeowners prefer the look of a corrugated roof to a standing seam design.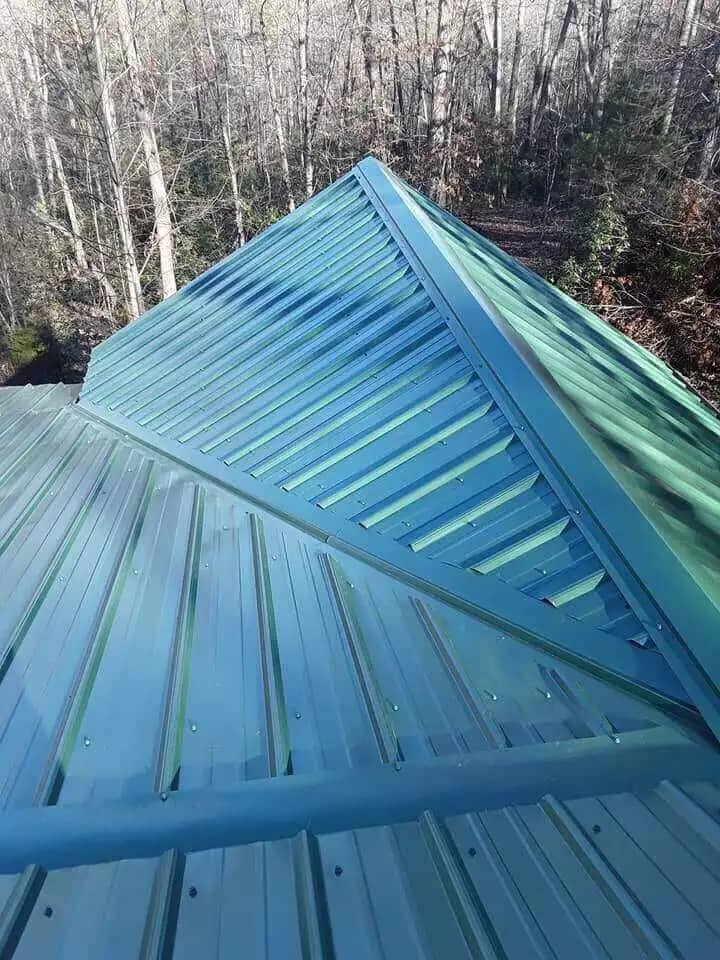 Disadvantages of Corrugated Metal Roofing
Drawbacks of corrugated metal roofing include:
Expansion and contraction – a corrugated roof will expand and contract over time because it's joined to the underlying substructure. Eventually, this can create gaps that allow moisture into the home.
Added maintenance – a corrugated metal roof contains thousands of screws and gasket-like washers that must be inspected, tightened, and sometimes replaced every few years.
| CORRUGATED METAL ROOFING | |
| --- | --- |
| PROS: | CONS: |
| Cost Effective | Exposed Fasteners can cause a roof to be maintenanced every 10 years, which can vary in cost from $250 – $1,200 depending on size |
| 70% ROI (Return on Investment) | |
| High Wind Resistant | |
| Better UV Resistant (can save you up to 20% on cooling and heating) | |
Still Have Questions about Ribbed Metal Roofing? We Have the Answers
We'd love to tell you more about the benefits of metal roofing. Contact Premiere Roofing & Gutters today for more information. Our rates are fair, and we're happy to provide a free metal roofing estimate. With our help, you'll soon be on your way to a better roof and a better home.