|
Clogged, leaking, or missing gutters can expose your home or commercial structure to serious risks, including foundation damage. Gutter installation is one of those priorities you can't afford to neglect.
Fortunately, modern technology offers a wider array of gutter designs than ever before. Two of the most popular choices are seamless gutters and custom-designed box gutter systems. Let's take a look at both options.
Premiere was excellent to work with. They were quick to communicate and were thorough with their quotes and the work. Customer service and gutter installation were top notch so I highly recommend them!

— 5-Stars, Ariel A.
WHAT ARE SEAMLESS GUTTERS?
Traditional gutters are mass-produced in large facilities and shipped to home improvement stores, where they're purchased and installed by contractors.
Because every home is shaped differently, traditional gutters are joined together end-to-end at the seams and sealed with a waterproofing compound. Over time this compound wears off, causing the seams to corrode and eventually fail.
Seamless gutters were created to address this problem. They are manufactured on-site by the gutter installation company to match the structure's specific shape and dimensions.
This requires special equipment, but it provides special advantages as well. These include:
Freedom from the problems associated with seamed gutters: Seamless gutters have no weak points to fail or waterproofing compound to wear away. This means they provide better protection from rainwater erosion.
Outstanding construction quality: Seamless gutters are made from top-of-the-line materials to withstand rust and corrosion year after year.
Aesthetic benefits: Many homeowners prefer the sleek, trim look of seamless gutters to more traditional options. This is a great way to beautify your home or commercial building while protecting it from the elements.
WHAT ARE CUSTOM BOX GUTTERS?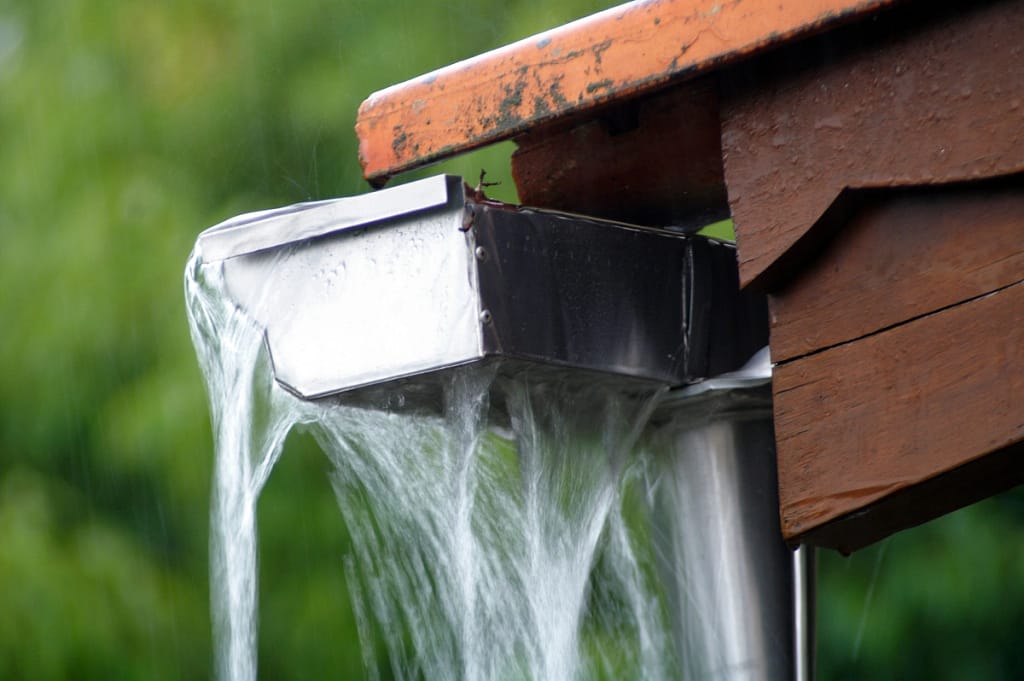 Some buildings require a unique approach to rain gutter installation. Take historic homes, for example. Many of them were originally constructed with metal-inlaid wooden box gutters and accented with beautiful decorative designs. Trying to add a conventional gutter system to these architectural features will only ruin their appearance.
Here at Premiere Roofing & Gutters, our craftspeople are specially trained in building customized box gutter solutions for distinguished homes. We'll work hand in hand with you or your architect to create the perfect rainwater drainage system for your needs.
COMMERCIAL-GRADE GUTTERS FOR YOUR COMMERCIAL BUILDINGS
Vintage homes are not the only structures that call for customized gutter systems. For example, a factory or warehouse may require gutters made of thicker gauge metals or designed with deeper water channels. Otherwise, a single clogged gutter may cause rainwater to overflow into the building's workspace, damaging expensive equipment or inventory.
Designing and installing commercial-grade gutters is another area in which we excel. Call us today to talk to one of our technicians. We'll help you to guard your company's physical assets from the worst that Mother Nature can do.
GUTTER INSTALLATION NORTH CAROLINA: LOCAL PEOPLE SERVING LOCAL HOMES AND BUSINESSES
Why take a chance on an out-of-state contractor when you can trust the job to a local firm?
Here at Premiere Roofing & Gutters, we're proud to say that our roots are right here in North Carolina. We're more than just a gutter installation service. We're also your friends and neighbors.
CALL FOR GUTTER INSTALLATION SERVICE TODAY
Postponing gutter installation can pose serious risks to your home or commercial building. Call us today to schedule a no-cost consultation with an experienced gutter installation contractor. You'll soon have the facts you need to make an informed decision about your gutters. Get your free gutter installation estimate today!